Really nice employees, even if your a bit socially awkward at times. Order was ready way ahead of schedule, could be a +/- depending on your situation. Their quality and time management are better than most places I've been too. From a delivery app driver and customer
First time eating here, the pizza, wings and garlic knots were really good!! The staff was nice and welcoming. 10/10 Bravo!!
The pizza was very good. Ordered online and someone forgot to enter it so I had to wait at the store for them to get everything ready and cooked. Not an ideal plan but they were nice and we all make mistakes.
houseful of 15 year old girls and I all loved it!!! esp happy that I called to see if the pickup time could be moved up and I was totally accommodated. I dont know which is my favorite, but I rarely eat red meat and the sausage pepperoni really hit the spot!
Awesome service and amazing food!! Always ask for ranch theirs is the best
The food was great. The service was very lacking. After ordering I received an email stating 30 minutes my order will be ready, NO more like 45 minutes. When they said here is my order, they asked if everything was there? No everything was not there. There's a piece of paper with a list of what is on the order, my garlic knots were missing. The last thing and most important, I order online and paid by credit card and zerod out the tip amout. Tips are given for service rendered not for orders placed, AND not for me having to check the order correctness. After receiving the reciept, I noticed they CHARGED me a 15% tip. NOT acceptable. I will bring it to there attention and go to another pizza joint.
I will love it more if its more spinach , me & hubby loves garlic knots items
Garlic gave great food it's very tasty and the staff that works there are very friendly I've been there many time and will return.
Great experience at Garlic. Bailey was very prompt in helping us as we arrived with 6 of our swim team members. We had our food in less time than was promised. Food was delicious for the boys as they were very hungry after a swim meet. Certainly would come back again. Only wish we could have been allowed to sit and eat. Quality food and service. Nanu Jain owner runs a great location !
It was pretty good pizza. Good crust and good quality toppings. Heads up - the "Grandma" pizza is extra big and has sauce poured on top of the pizza instead of under the cheese. I wish the website had explained this. I didn't mind it but my kids were weirded out.
Their service has gone down hill recently. It used to be a relatively good pizza place, but I can't recommend it any more. (update) Returned after a long absence and found that this Garlic Knot location had improved significantly. It's back to being a passable NY/NJ style pizza. Updated stars to 4 out of 5 from 2 out of 5.
Amazingly fast delivery even on a busy Saturday night, and the pasta was incredible! So much food I even had lunch for the next day. Hearty, delicious, fresh, and HOT!
Good pizza. It could use more toppings - of the toppings I order, but other than that, we'll order again.
We really enjoy Garlic Knot's Pizza. The thin crust Pepperoni in particular was delicious.
The guys working we're awesome. The calzones big and while worth the money. I will be going back
Quick & Friendly service. Food is always piping hot when delivered and always tastes great!
Great customer service and delicious pizza. I like the flavorful sauce and the ability to order various types of crust.
My fav spot for Pizza. Looking forward to returning with my friends. The bill was fair. Feeling here is like a restaurant in Fort Worth I liked.
Delivery was quick and food was hot and delicious. The Chelsea is one of my favorite pizzas!
Always a good last minute place to get take out.
The staff is always friendly. The food is delicious as well. Especially the 'Zone' calzone.
Excellent pizza; efficient online ordering with local pickup. Five stars!
The order took a little extra time but in the end it was worth it! Garlic Knot has some of the best pizza! You gotta try it, you won't be disappointed.
Pizza was really good, but the delivery dude or someone tilted the pizza in transit and it slid in the box so half of the pizza was mushed up in an amalgamation of dough and ingredients. Still tasted great just make sure your peeps keep the pizza parallel to the ground as opposed to perpendicular.
The pizza is always delivered super hot. It's always really really good. Besides the pizza....the employees are effortlessly customer service driven, like it's not even their job, they are just helpful and cool. I could go on all day about how terrific they are. They treat me better than some of my friends do lol. Order from here...unless you hate the best pizza and cool people
I've always had a good experience with these guys and its one of the better pizzas in town.
We love ordering from Garlic Knot in Green Mountain. The food is always good and friendly staff. Our delivery came faster than expected.
The pizza was very good and still very hot. They did no contact delivery which was noce and when i noticed a missing item the driver went back and got it which i really appreciated the quick fix he was very nice.
The garlic knots are phenomenal. This place deserves 10 stars if google would add them. I love the great service. Whether I come inside or order delivery they are always so quick and friendly. I always feel like someone in that kitchen was excited almost to make my pizza and knots. You can tell that the quality comes from integrity and true value of loving what you do. Thank you Garlic Knot.
The garlic knots are to die for. I love this place. I have eaten here 4 times and have never been disappointed.
I eat here and deliver all the time cuz these guys, they are just as awesome every time. Good food, exactly how I like the NY style slice, perfectly made every time :) Restaurant is always clean, bathrooms always kept in great shape, etc I hope management/owners see this, your crew sure is great and always has me returning
First time eating here last night I ordered pickup. Everyone was nice and friendly. The pizza was very delicious and a large is quite large. Next time I'm requesting garlic on the pizza for even more flavor. The Cinnamon knots made for a yummy dessert!
The food was delicious. We had baked ravioli with Alfredo sauce and baked ziti. Kids had penne pasta with Alfredo sauce.
The food was delicious. We had baked ravioli with Alfredo sauce and baked ziti. Kids had penne pasta with Alfredo sauce.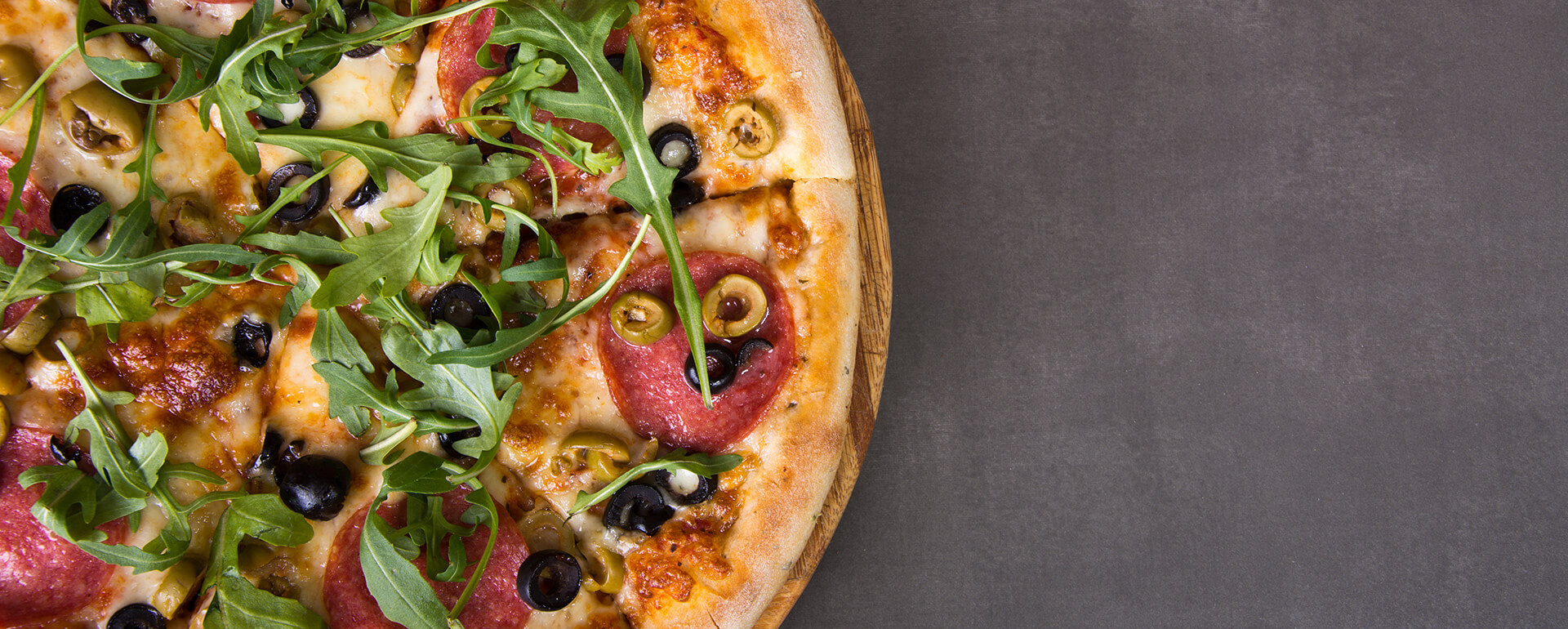 The Garlic Knot - Green Mountain
Pizza - Calzones - Sandwiches - Pastas - Salads
Pizza Delivery in Green Mountain, CO